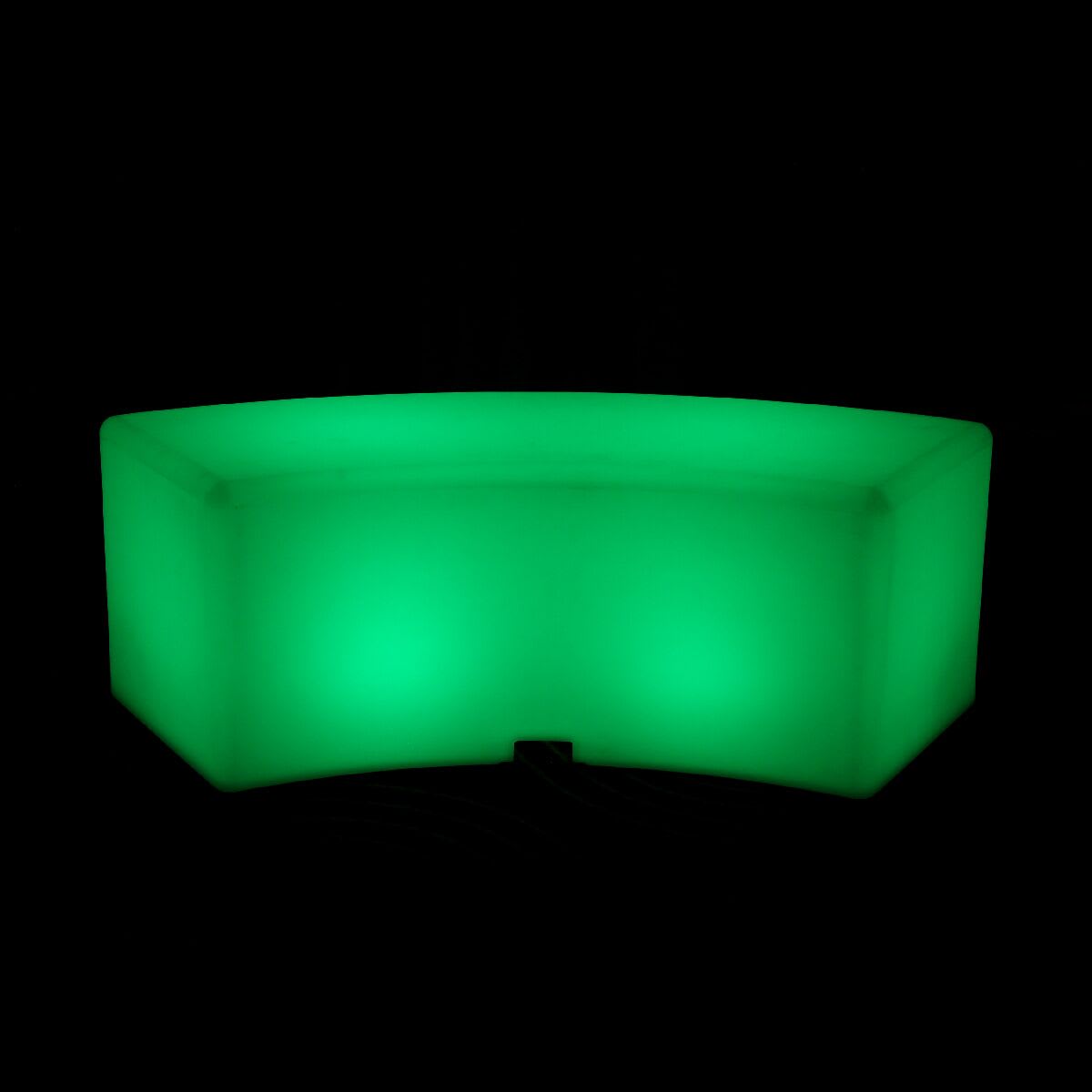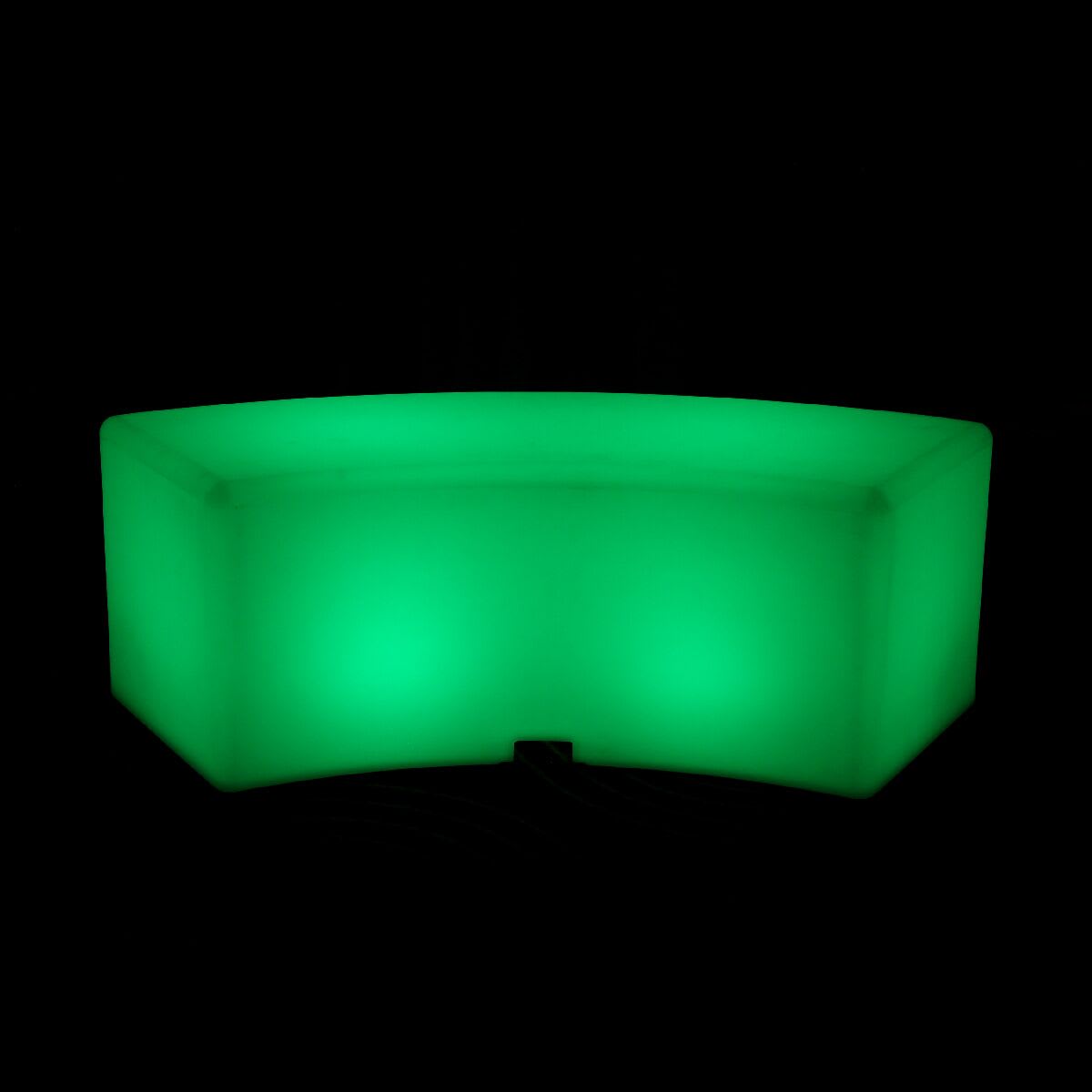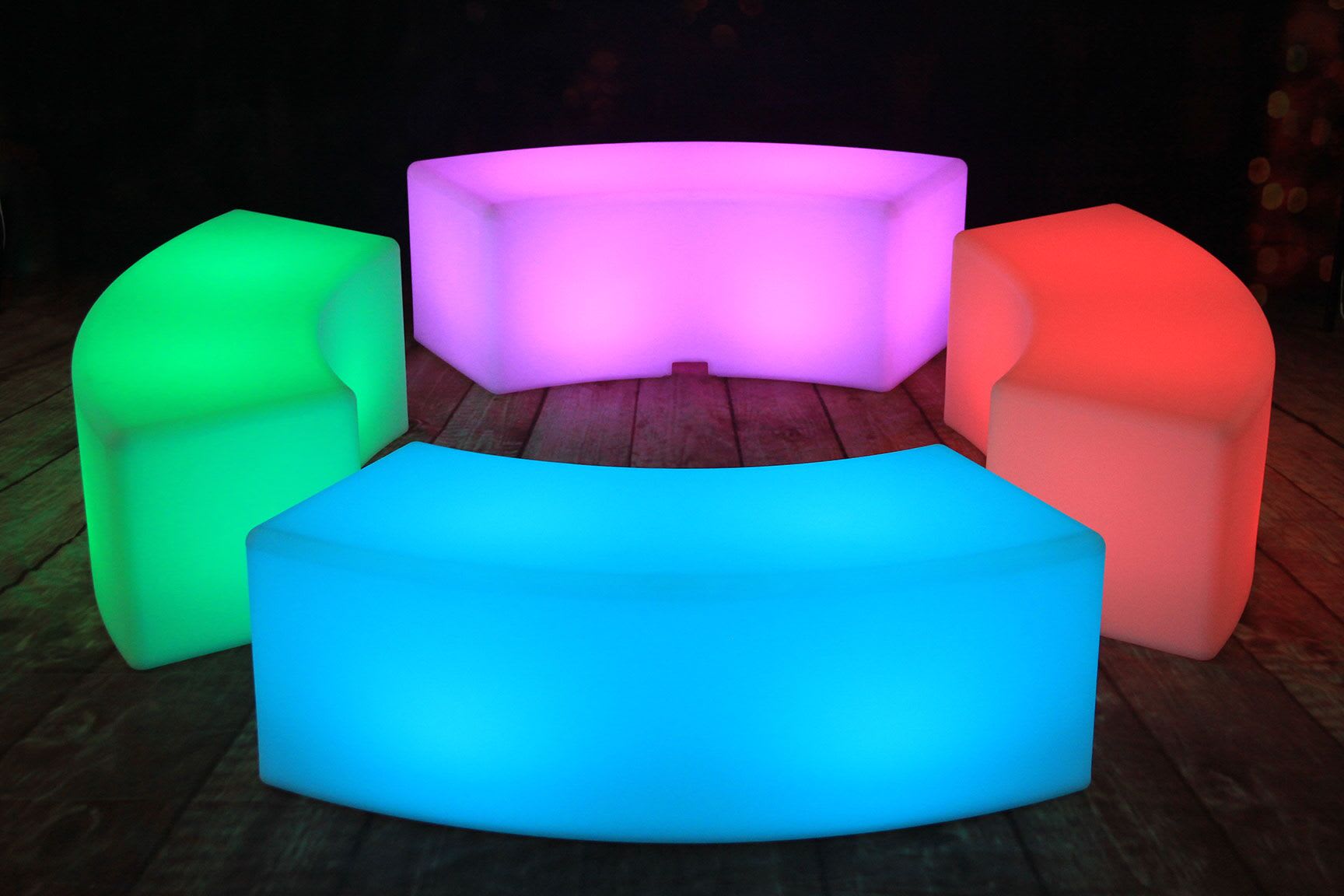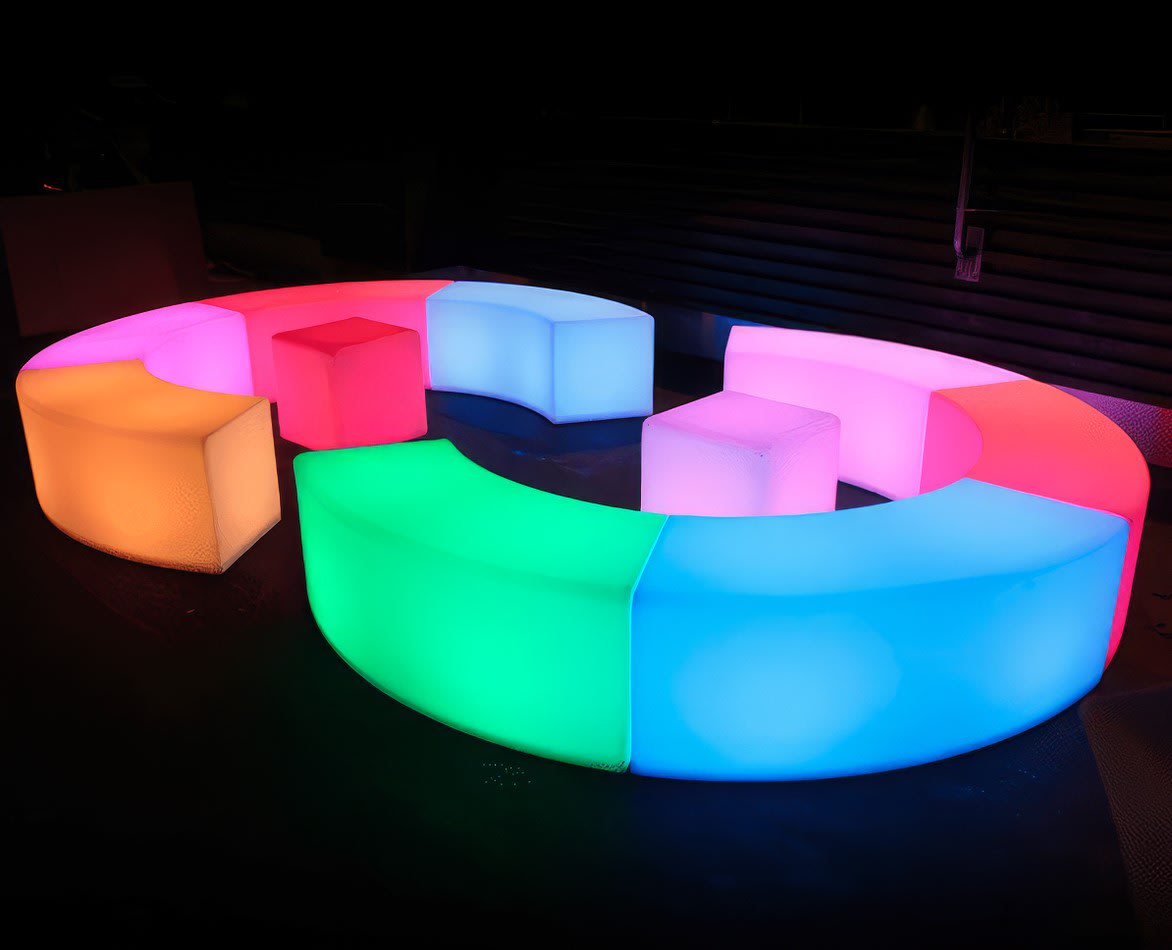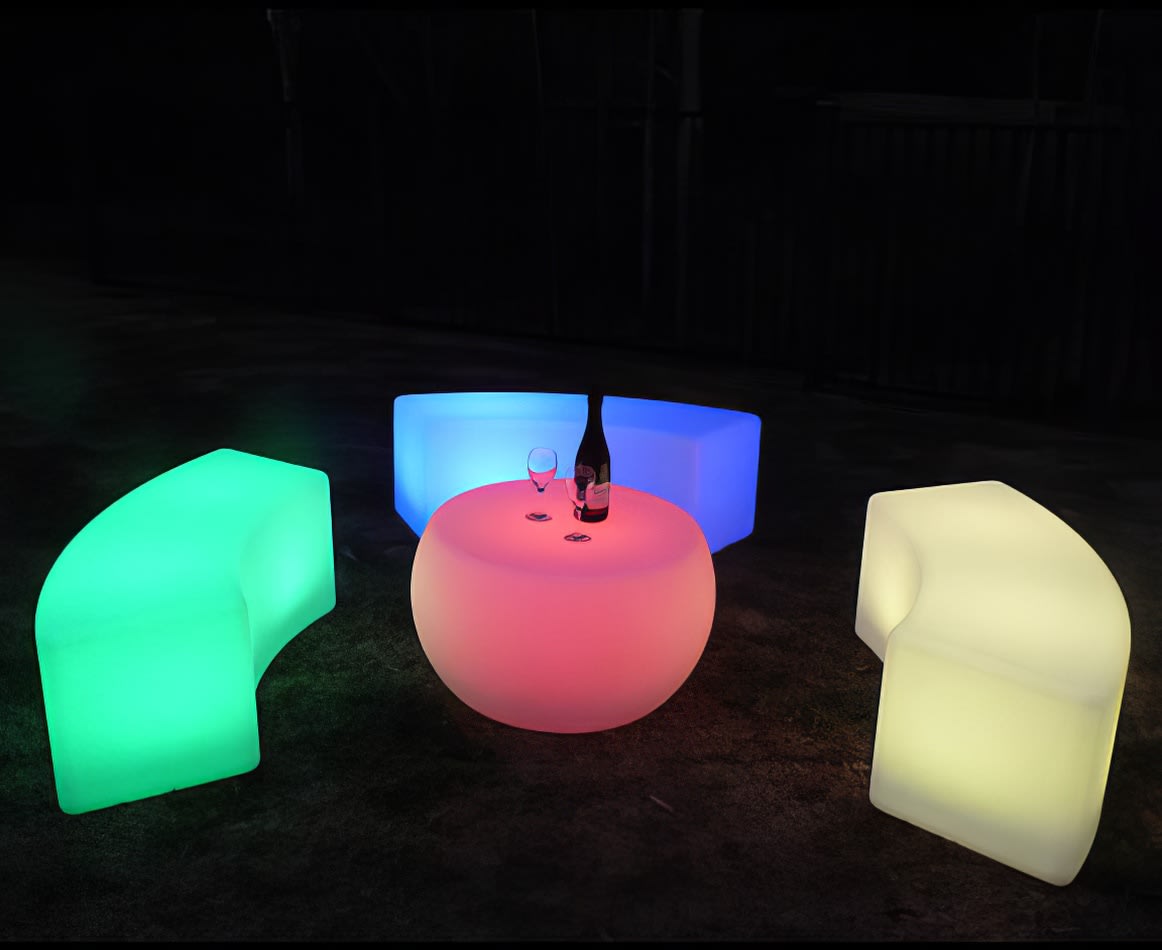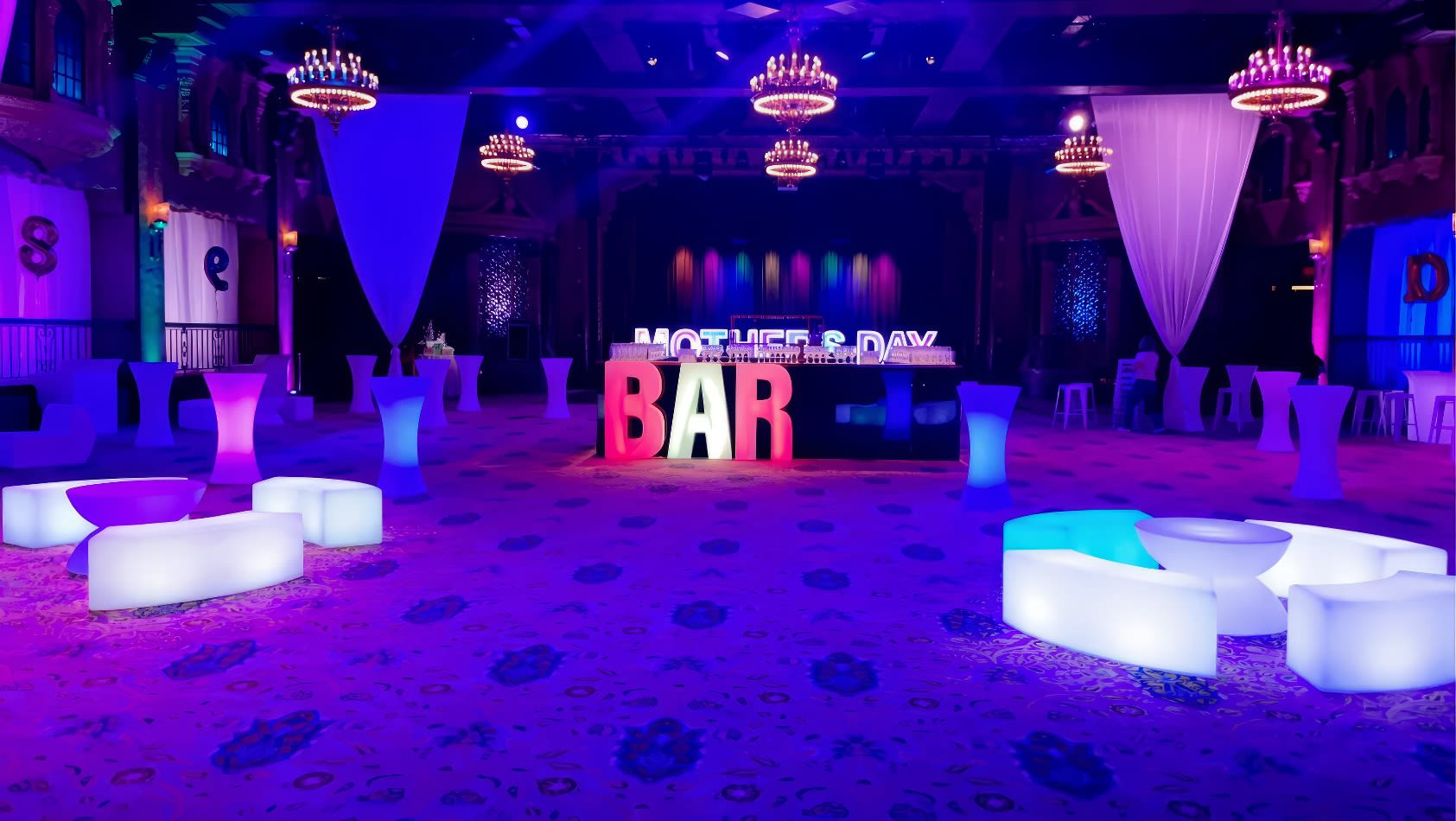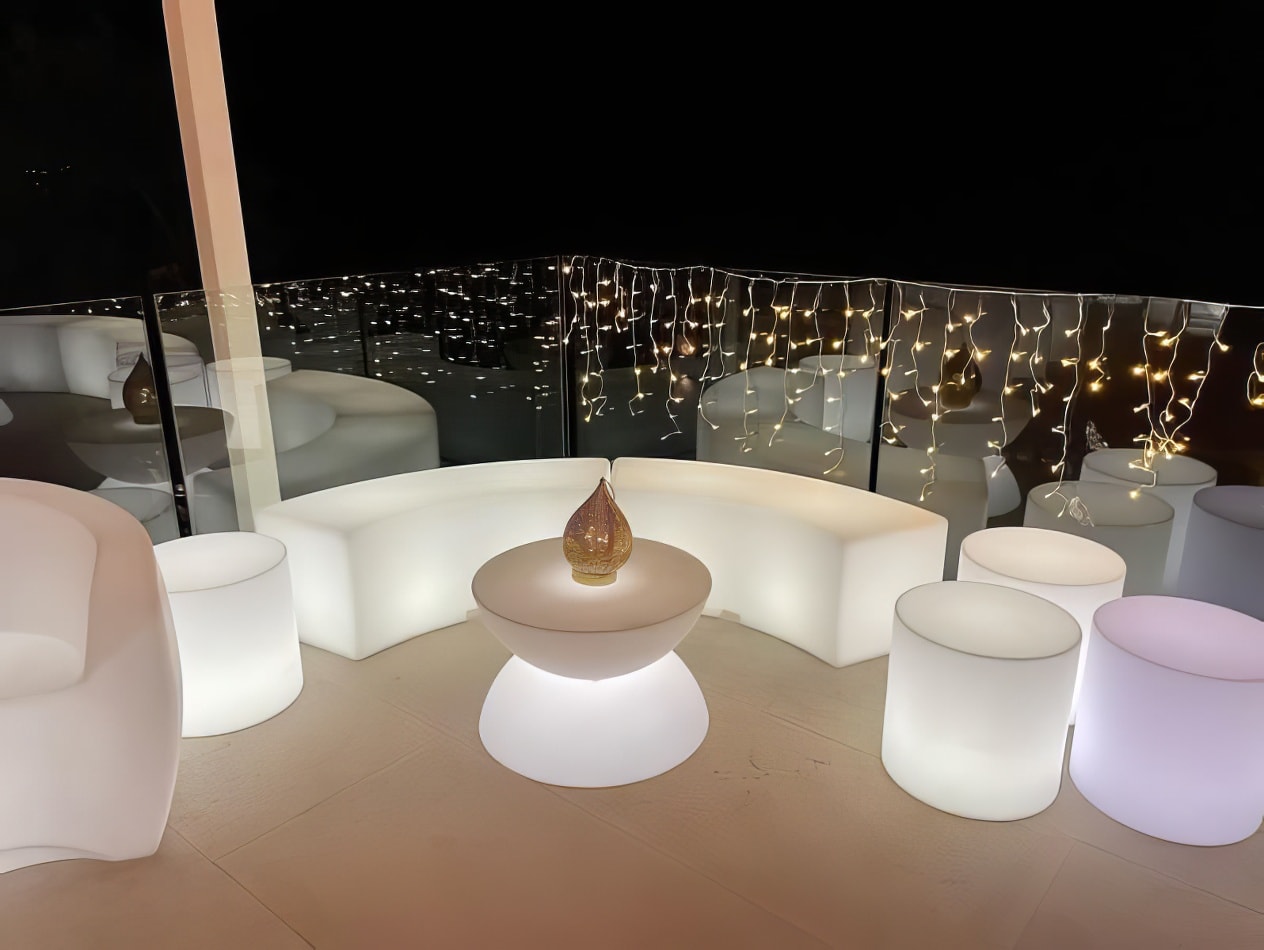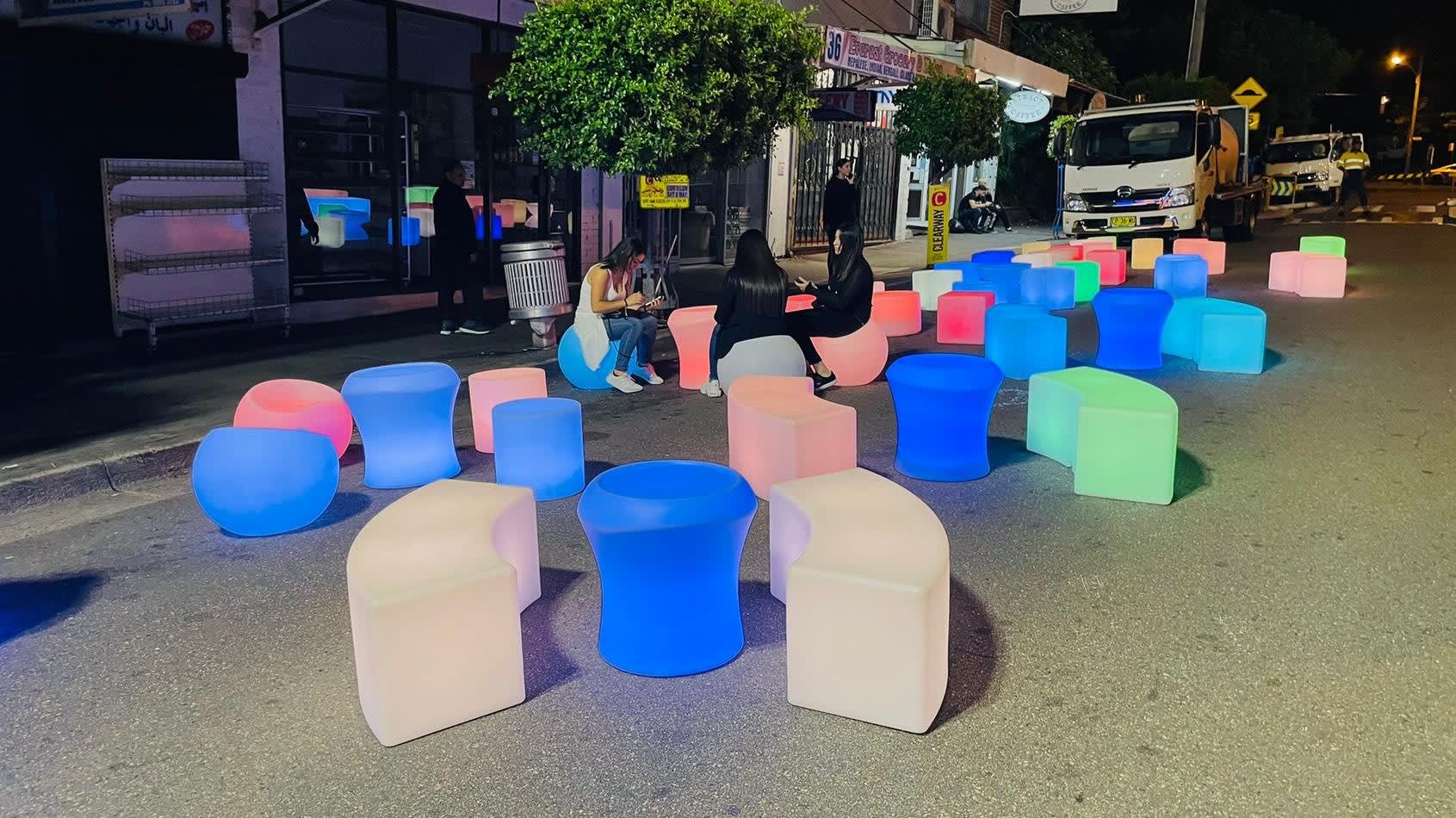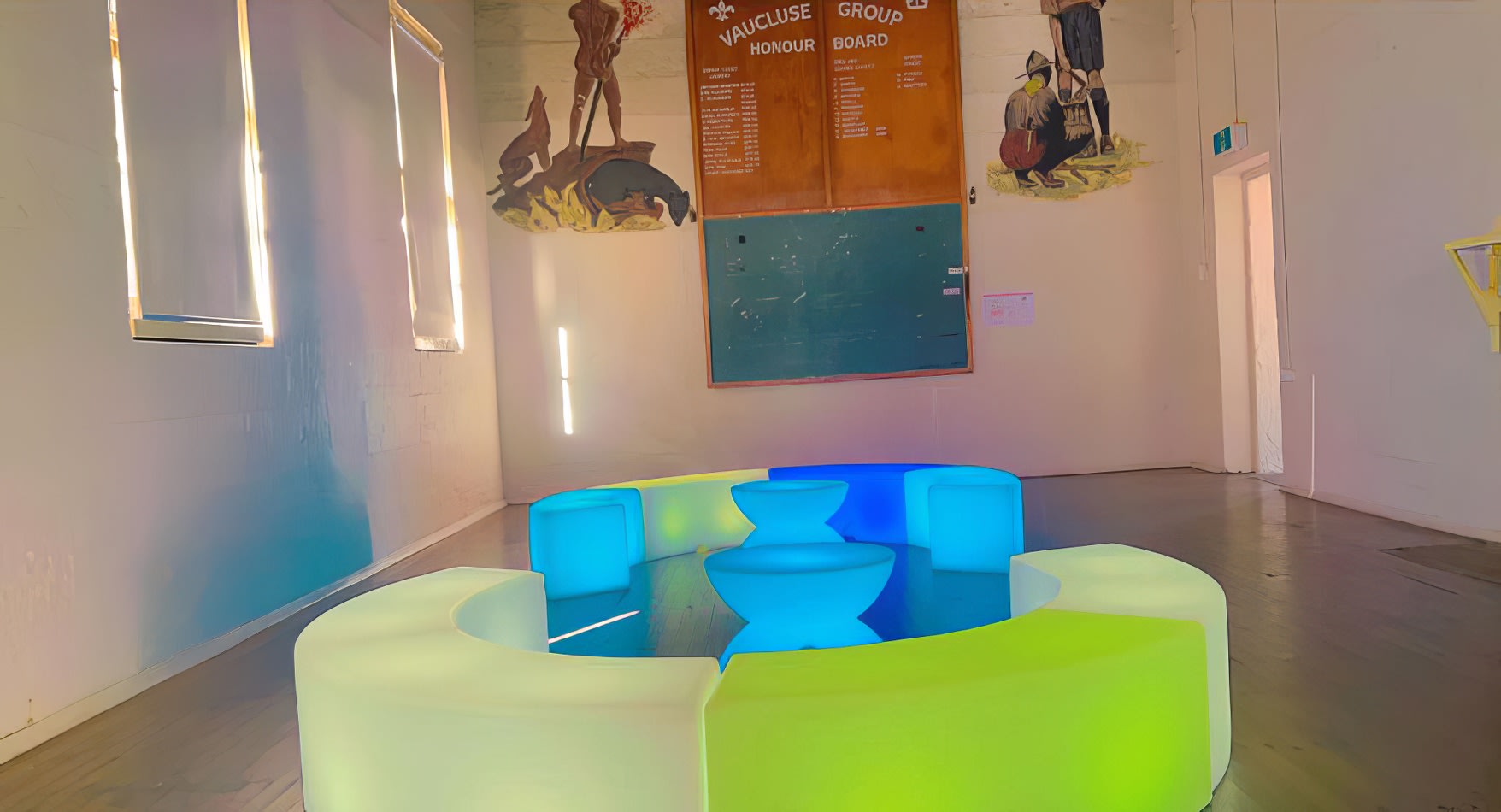 Glow Snake Bench
Glow Snake Bench
$70.00
| | |
| --- | --- |
| Width | 120cm |
| Depth | 40cm |
| Height | 44cm |
| Price | $70.00 |
| Description | Light up bench that can be used for a range of events. |
| Usage | A popular light up ottoman bench used for birthdays |
| Availability | Available in Sydney and Melbourne |
Description
The Glow Bench Hire will certainly bring a wow factor to your next evening event.
The Glow Bench Hire is commonly referred to as the curved bench or snake bench. It gets its name from its curved exterior which can be joined in a sequence pattern to resemble a snake like slither. Each glow bench can comfortably seat 2 adults. They can be scattered around or joined up to form a long bench. They can also be placed to form a semi circle or full circle.
You can combine the Glow Bench hire this with glow cubes or coffee tables to create funky neon seating areas. Our glow furniture hire is great for birthday parties and corporate events.
The Glow Bench Hire Features:
Multiple benches can be placed to make semi-circles, circles and snake-like patterns
Interchangeable colours which can be changed with a remote control
Long-lasting internal battery so you don't see any cords
All Glow furniture hired is battery powered, so there is no need to run lengthy power leads. The batteries last up to approximately 6-8 hours. Each glow piece is operated by a remote control which has multiple settings of colour control and style. Our glow furniture is easy to operate and light weight to carry.
The Glow Bench Hire comes fully charged prior to delivery for you to enjoy.
Party Hire Group is one of Sydney's major event hire companies and stocks a large range of glow furniture for your party needs
Our Glow Bench Sydney & Melbourne is available to hire